This post is coming a little bit late – I did this tasting on February 29th, but was wanting to get my 'first year of blogging' post up last week, so I figured I would push this one. If you're tuning in for the first time, this is my ninth monthly review of Bitterleaf Tea's Pretty, Pretty, Pretty Good sheng puerh. If you want to read past reviews, click here to see em all!
Breaking the Cake
The dry leaves have very little aroma – this is unexpected and what I have been experiencing with most of my sheng for the last few months. After a rinse the leaves are quite fragrant though and I get notes of wine, apricots and a sweet candy – cherry blasters come to mind.
For this session I am using 3.8 grams of tea in my 55ml gaiwan, 90C water, and infusion times starting at 5 seconds and increasing by 5 each infusion.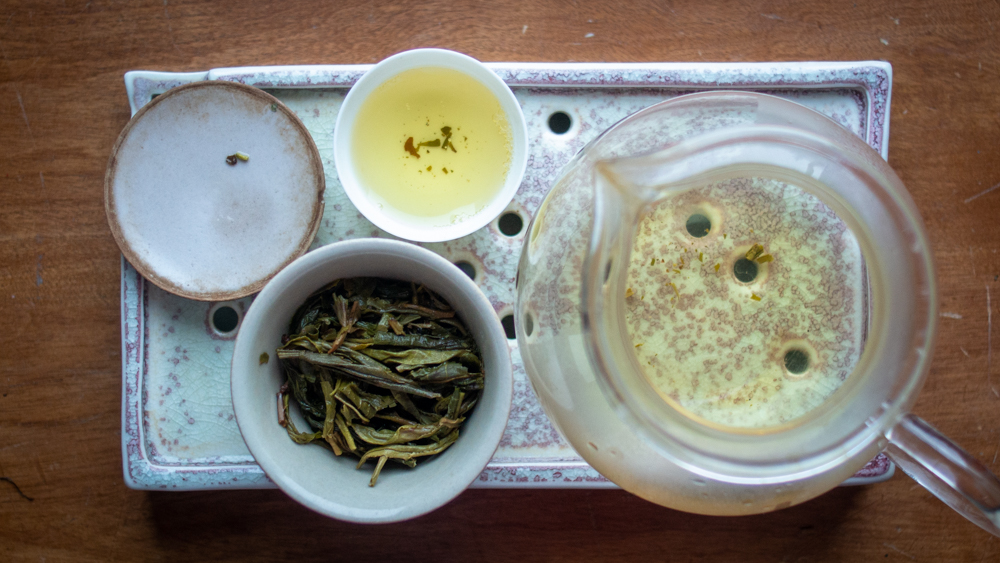 Infusions 1-3
Pretty, Pretty, Pretty Good starts out stronger than I was expecting. A medicinal herbyness is the most upfront note, with a sweet aftertaste and a little bit of a citrus tang. The aftertaste is fairly long lasting, and each time I swallow my saliva I get a quick floral burst. Infusion two is bright and makes you sit up straight with a bit of bitterness, but stills smooth with no harshness. The floral note moves to the forefront and I get some drying of the tongue, which increases as the liquor cools. The third steeping is bigger and takes on a thick, syrupy texture, and a fruity sharp cherry note gets added into the mix.
Infusions 4-6
The fourth and fifth infusions have a very "round" taste to them, that is sweet and fruity but undefined. The mouthfeel continues to expand and I would describe the tea as being flavourful, but without any specific notes that jump out at you. If I had to pick out specific notes they would be orchid and cherry, but again nothing is banging me over the head here. The sixth infusion gains a powerful, short lived bitterness and sees a huge increase in the length of the aftertaste, which is still prominently floral and sweet.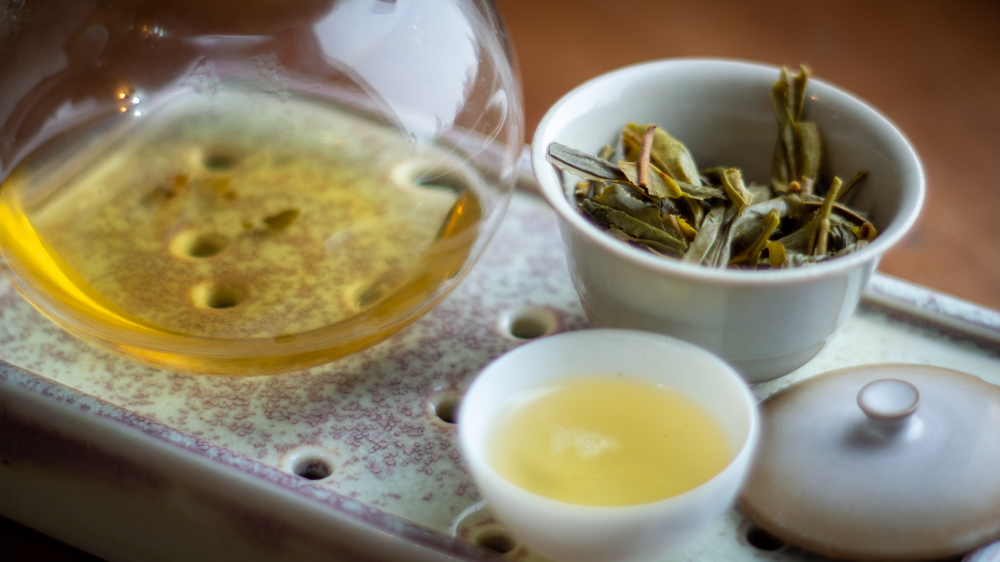 Infusions 7-13
Infusions seven and eight see individual flavours become more defined and it's a look back to the early steepings. Herb-y and medicinal, bit of citrus bite, bit of a red fruit/cherry taste and a bit floral. The overall taste is nice and totally enjoyable, but it's on the uninteresting side. Flavour seems to have peaked at the eighth and starts to decline from the ninth to thirteenth infusion when I wrapped up my session. Very little, if any, changes were noted here, just a slow decline in flavour production each steeping.
Final Thoughts
My session today reminded me of the one I had a few months ago that sent me into a mini storage-related panic. I know that I love this tea, but today it felt a bit lifeless and bland. Despite that, it was still totally enjoyable. There was nothing wrong with it and no off notes that made me turn up my nose, but had I based my opinion of this tea on just this one session my overall impression would be lackluster. This further reinforces for me how hard it is to get a broad picture of a tea from just a tasting or two, and how important it is to try something out at least a few times before passing judgement on it!