Camellia Sinensis is a new-to-me vendor for puerh, and it's one that I'm very excited to try. There are a couple tea vendors in Canada selling puerh, but as far as I can tell Camellia Sinensis is the only one who is pressing their own cakes. I've tried out some of their loose leaf teas and was impressed with them, so I recently reached out to them to get my hands on a few puerh samples to see what they are about. The first tea I am trying is their 2007 Wuliang Shan. It looks to me like this tea recently sold out and while generally I want to stick to avoiding reviewing things that are difficult to buy or sold out, I figured I would still do a write up on this one to get a broader overview of what Camellia Sinensis is doing in the puerh world.
Disclaimer – this tea came to me as a free sample.
Initial Impressions
The sample is very loosely compressed and splits apart with ease. The leaves have a earthy aroma of dry soil with a light fruitiness. After a rinse they take on a stronger fruit scent with a high, acidic note.
For this session I am using 3.6 grams of tea in my 55ml gaiwan, water just off boiling, and infusions starting at five seconds and increasing by five each steeping, after a quick rinse.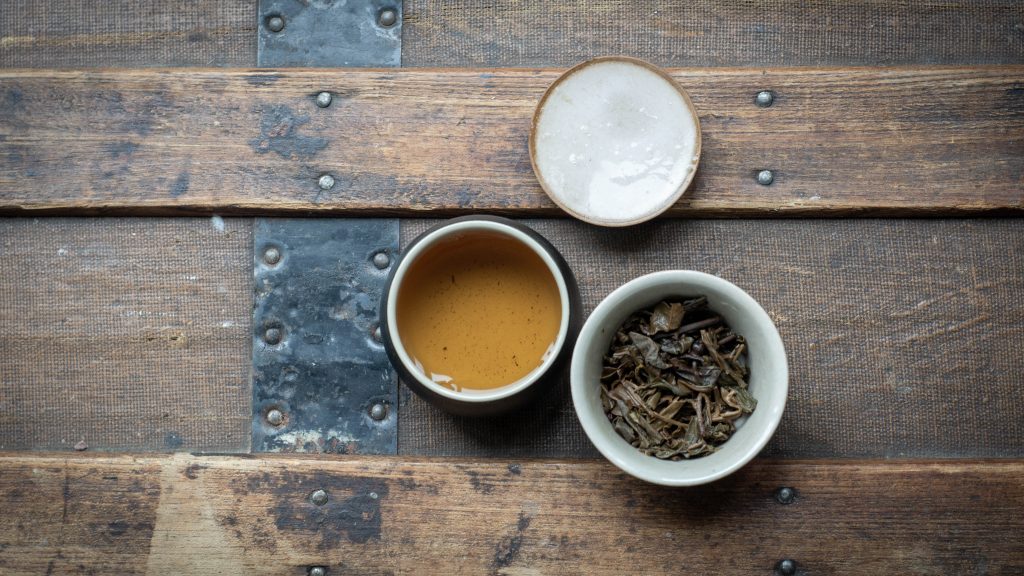 Infusions 1-3
The taste of the tea lines up closely with the smell off the wet leaves. There is an earthy and woody base with a strong fruity note that reminds me of a maraschino cherry liquor. It's quite sweet and smooth with no harsh edges to speak of. Through the first three infusions there is a light bitterness and astringency that grows with each steeping and balances out the sweetness well. The third infusion sees an addition of an apricot note added in with the cherry one.
Infusions 4-6
Infusions four through six remain steady all the way through. These infusions are sweet, thick, juicy fruits with a heavy damp wood taste. On occasion there is a little bit of a spice kick, but it is short lived and sporadic. Mouthfeel is average. It's not unpleasant but also not really noteworthy. The aftertaste is quite long lasting, but faint. You don't really notice it but minutes later you get a second wave if your tongue touches the roof of your mouth.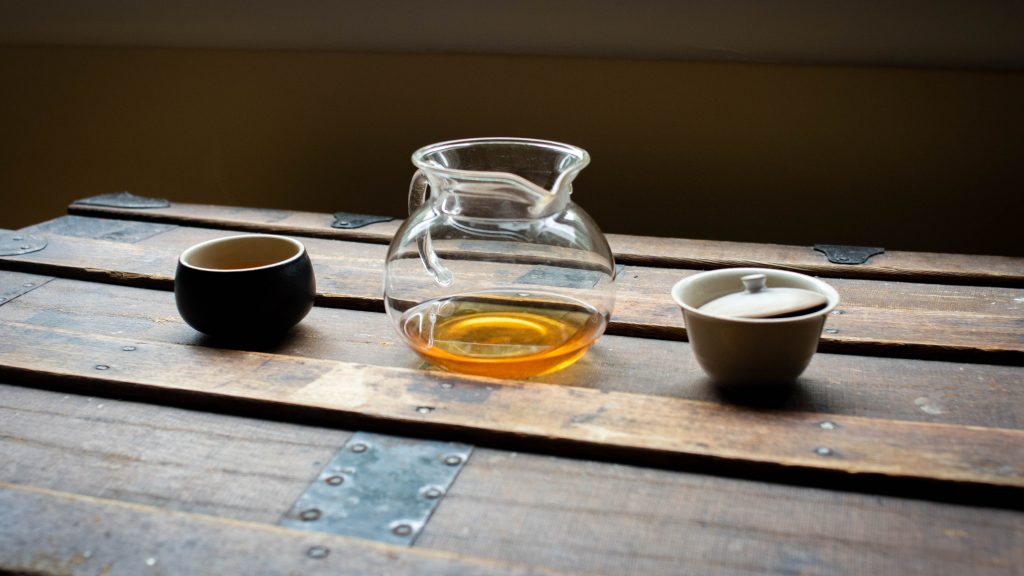 Infusions 7-14
The tail end of the session sees an increase in damp wood flavour and sweetness, with a decrease in the fruity notes. The light bitterness has disappeared completely by the tenth infusion or so and the remaining flavour is over-the-top sugary sweet. Flavour starts to fade away at the tenth infusion and is done at the fourteenth.
Final thoughts
Now that this cake has sold out, I can't see the full price anymore, but, 50 grams was selling for $44 CAD. With that in mind, it's safe to assume the 100 gram cake went for around $80. At the price, I think they have sourced a pretty great tea and I'm a bit disappointed I can't grab a full cake of it. The flavour is great, though lacking a a bit in mouthfeel and aftertaste which would elevate it to the next level for me. For $0.80/gram for a decent cake with 12 years of age on it this isn't really anything to complain about in my opinion. As a first puerh to try from Camellia Sinensis this definitely has me interested and looking forward to my next session.