It's the last weekend of the month so you know what that means… time for an update on Bitterleaf Teas' Pretty, Pretty, Pretty Good raw puerh! In case you are just coming across this post, I will be checking in on this cake monthly and writing new reviews on it to track how it progresses over a year. This is the second month in, so you can check out my previous review here and find out about an ongoing storage experiment here.
Seeing as I have already gotten into this cake, we'll skip the preamble and just get to it. I haven't reviewed my last post for comparison but I'll re-read it after my session to give some comparison notes at the end.
Breaking the cake
The dry leaves of Pretty, Pretty, Pretty Good don't have much of an aroma, but they smell fruity and a little bit hay-like. After a rinse the wet leaves are ultra sweet with some fruitiness and a grassy undertone. Overall it's a very warm and comforting scent that is much stronger that I remember it being.
For this session I am matching my old parameters – 3.8 grams of tea in my 55ml gaiwan, a quick rinse then infusion times starting at five seconds and increasing by five each steeping.
Infusions 1-3
The first infusion is immediately thick, with a pleasant bitter bite, plum-like fruitiness and a medicinal backbone. The aftertaste is very long lasting and leaves a nice oily coating around your moth. Infusion two sees a stronger medicinal taste with an increase in fruitiness. The plum taste is gone and has been replaced by bright red cherries. This infusion isn't really bitter but more on the tart side. The third infusion has a huge increase in flavour – no new notes in the taste but everything got turned up to ten. There is maybe a light spice note on some sips, but it's mainly medicinal and cherry like. One thing I am noticing that I don't think I did last time is how fragrant the wet leaves are. Every time I open up my gaiwan lid the aroma fills the room.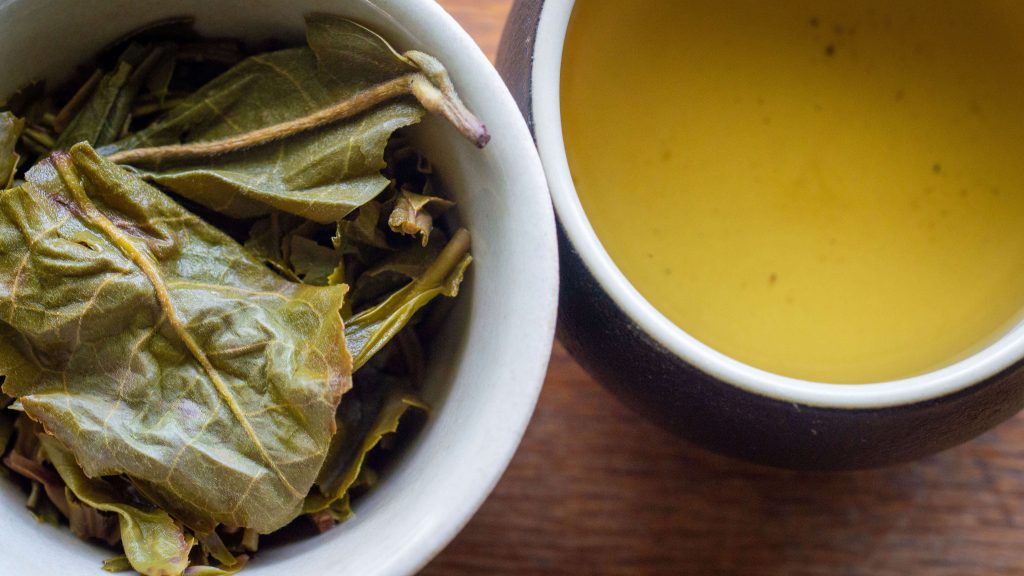 Infusions 4-6
Bitterness starts to creep in for the fourth infusion, but this isn't what I would describe as a bitter tea. Infusions five and six kick the flavour up another few notches, but the medicinal taste has left. These two steepings are sweet and fruity, with a change from bright fresh red cherries to dark black ones. The mouthfeel just keeps improving as well, and by the end of the mid section the liquor is stupid thick.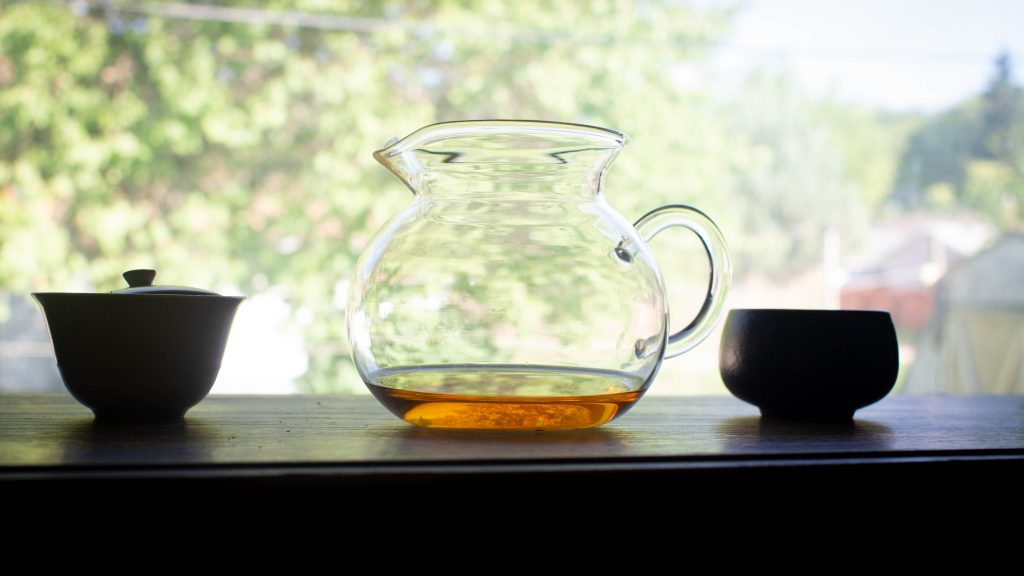 Infusions 7-12
The teas flavour has peaked at the eighth steeping and slowly fades out. Not much changes for the remainder of the session, it just gradually drops off on the sweet cherry flavours. Occasionally I get a hint of spice and some woodiness, but not enough to really stand out and take note of.
Final thoughts
After wrapping up my session, I've gone back to read over my past notes so I can compare. Here is what I've picked up on. While the heart of the tea has remained the same, it does seem to have gone through some changes already. The first time around I noted an intense astringency, which I didn't experience today at all. I previously described the aftertaste as "powerful but short lived," where now it is much more drawn out and notable. The last difference I noted was my first go around had a oak flavour from the mid section on, which I got just a touch of here but not in any great amount. The constants are a good amount of cherry and medicinal notes, gradual rather than abrupt fade out, and incredible mouthfeel.
These changes weren't as drastic as I have noticed with a couple other teas, but there are still enough differences to be noticeable. I'm greatly enjoying my time with this tea and am looking forward to breaking into it again in a month!