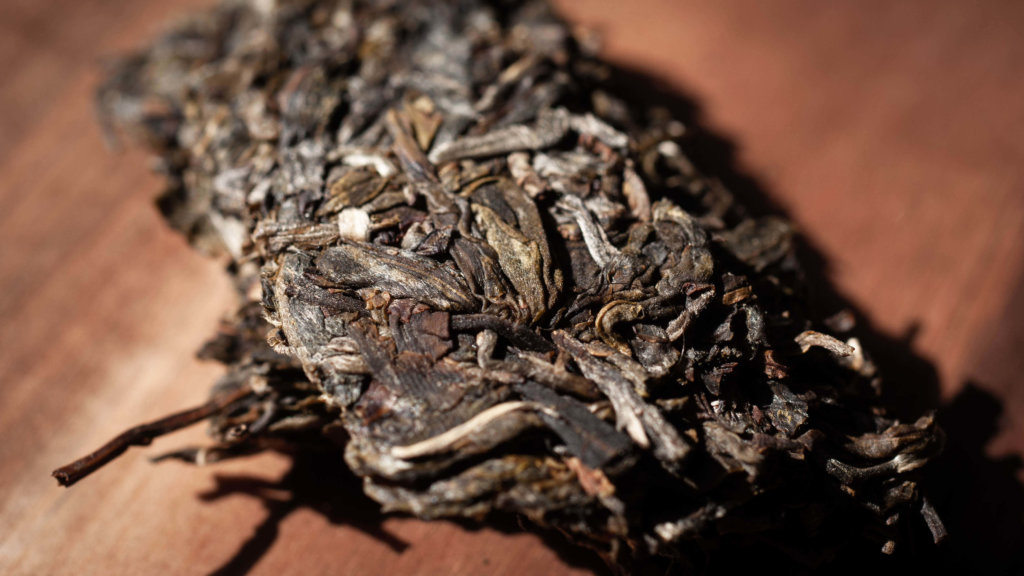 Recently I tried White2Tea's 2016 teadontlie and while I liked the general flavour profile of it, it was a bit too soft for my taste. I reached out to White2Tea's TwoDog on Instagram to see what he would recommend as a similar but bolder tea, and he suggested that I give 2019 Duh a try. Fortunately, I had already grabbed a sample of this tea and have had it resting in my pumidor for a while, so I pulled it out and gave it a try.
Like most of White2Tea's offerings, Duh doesn't come with much of a description. It is described as having "Juicy thick bodied tea with huigan [lasting sweetness] and plenty of flavor" and should be well suited for drinkers "who are searching for high quality fresh sheng on a reasonable budget."
As I have noted with my last few early looks at fresh puerhs, please keep in mind that this tea has been freshly pressed and will change dramatically over the next while. This is not intended to be a full review, but just a snapshot into where the tea currently is. I will post an update in the coming months.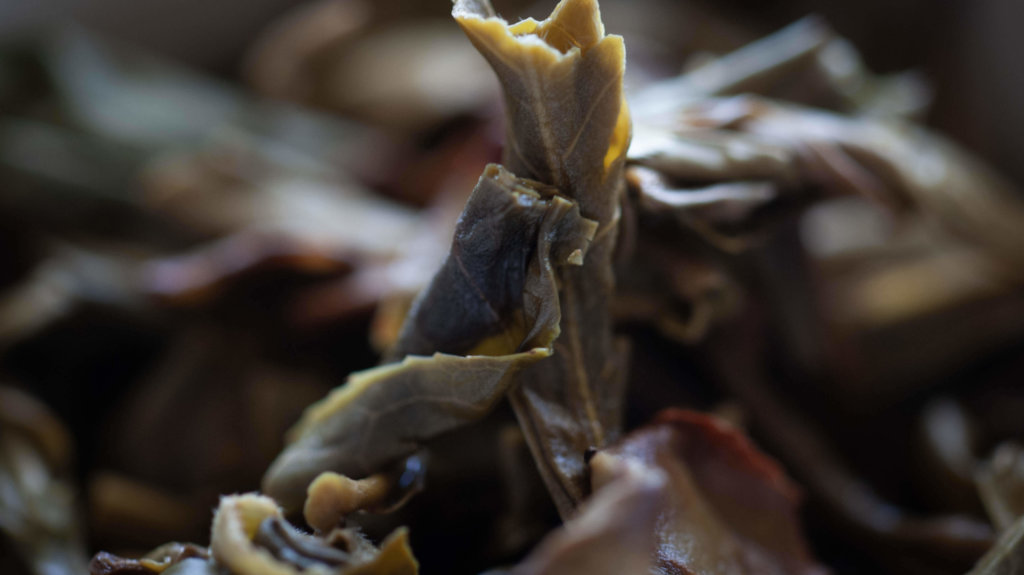 Infusions 1-3
Duh starts out sweet and light. There is a bit of a light hay taste, a little floral-ness and some general fruit notes. The second infusion has a bit of an oak-y taste going on and adds a nice bitter kick. The bitterness is not overly biting, but has just enough punch to wake up your senses. The mouthfeel is on the medium thin side, and the aftertaste isn't too long or powerful, but it is pleasant. The third infusion brings the flavour up a few notches and slides more into the fruity side. Juicy black cherry is the strongest fruit note I am getting, with a light peach taste in the back. With this infusion comes more bitterness and some astringency but this is still the good kind of bitterness for me. The aftertaste is gaining some longevity, but remains light.
Infusions 4-6
The mid section stays mostly stable and in line with the third infusion. There is a slight increase in savoriness, a light seaweed note added in and the aftertaste has gone a little bit tangy. The fruit flavours are still going strong, and are very clear and juicy. Each infusion sees an increase in body, but at it's height this isn't a super thick tea.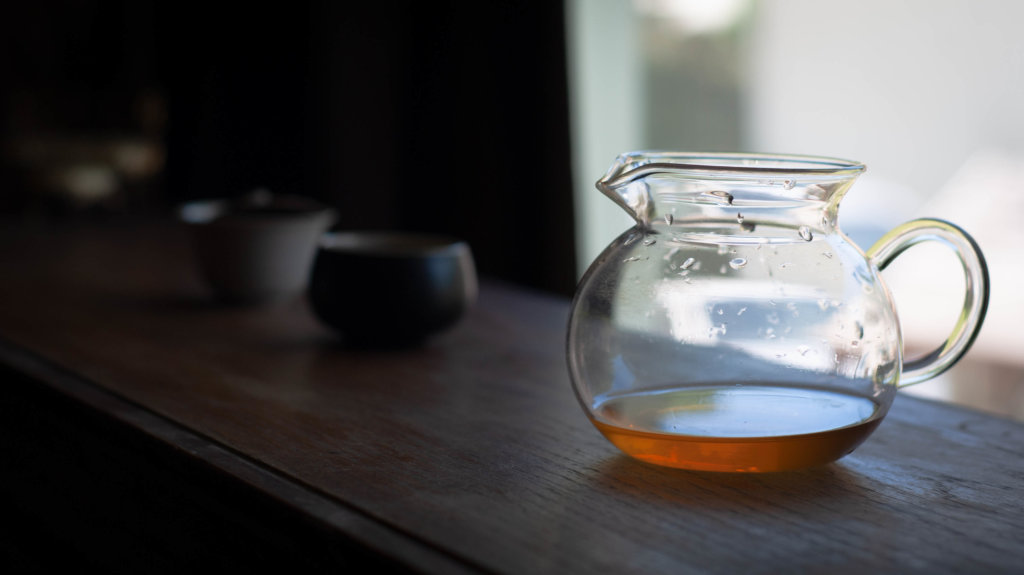 Infusions 7-14
The final infusions see a movement to more vegetal flavours – strong green bean, a light grassy taste and a bit of hay and increased sweetness. Duh begins to lose potency at infusion eleven and slowly fades out until the fourteenth.
Final thoughts
For me, this tea is a winner and I'm extremely curious to see where it goes with a bit of time. As it sits right now, I think TwoDog's recommendation was slightly off the mark. As far as general flavour profile goes I'm not getting too much crossover in notes from teadontlie, but this cake is super fresh so it very well may go that way over the next few years. Either way, that doesn't really matter because the tea is delicious and right up my alley. I'll probably be holding off on buying any 2019 full cakes until fall so I can sample and resample, but 2019 Duh is going on my shortlist.