Zheng Si Long's 2018 Yi Shan Mo is a sheng puerh made from material from the Mansa region, which Tiago at Tea Encounter describes as being quite sweet, with a sticky-caramel type of vibe. I like a wide variety of puerh, but I love sweeter sheng so reading his wife describe it as "too sweet" makes it sound like it'll be right up my alley.
Full disclosure before moving on, this tea came to me as a free sample for review.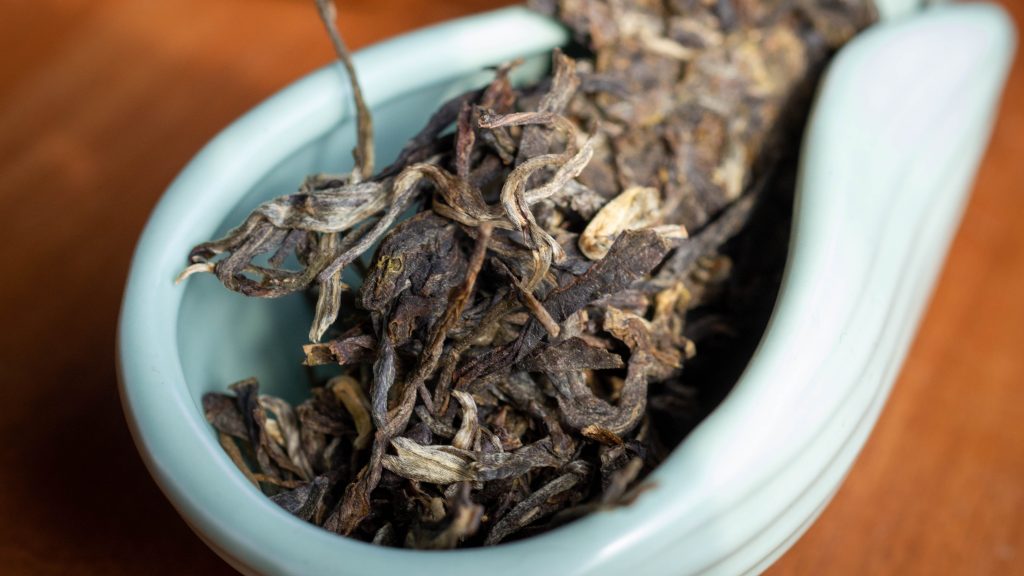 Initial Impressions
My sample came to in smaller chunks, but the compression appears to be very light. Both the dry and wet leaves have a strong aroma, in the fruity realm while dry and transforming to powerful, sweet berry after a rinse.
For this session I am using 3.7 grams of tea in my 55ml gaiwan, 90C water, and infusion times starting at five seconds and increasing by five each infusion.
Infusions 1-3
Infusion one has a full but undefined taste. It's both sweet and spicy, with some fruitiness and as the liquor cools it becomes more and more herbaceous. The mouthfeel is noticeably smooth and creamy. Infusion two sees the herby-ness move forward in the mix and the tea becomes more brothy in both taste and feeling – there is something a little bit meaty here. Astringency begins to grow and is long lasting but not extreme. Sweetness increases for the third infusion but not much else changes. I'm not getting much in complexity, the tea is delicious and simple.
Infusions 4-6
My quick notes for the mid steeps of Yi Shan Mo are vague but positive. This tea is calming and lovely, and no notes really jump out at me. There is some woodiness, some berry, some fruit, a hell of a whole lot of sweetness, and it doesn't get in your way. Astringency remains at bay, there is no bitterness, the only thing that makes you sit up in your seat at all in a light spice hit in the back of your throat occasionally.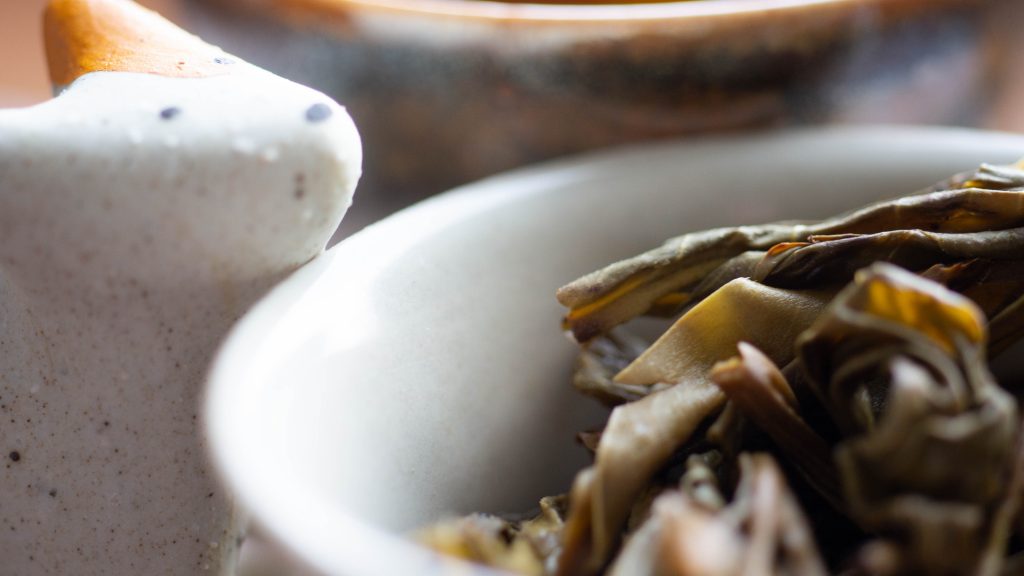 Infusions 7-11
Surprisingly to me, this tea seems to peak in flavour at the seventh infusion and slowly descends from there until I wrap up my session at the eleventh. As overall flavour decreases, the wood note becomes more and more prominent until sweet woodiness is all that remains.
Final Thoughts
I think if you're into a calm, meditative tea then this one would serve you well. I couldn't pull much for individual tasting notes out here, but that's okay. Not every sheng needs to have massive depth with all the flavours all the time. I think that Zheng Si Long's Yi Shan Mo has a purpose and it serves it well. For an alternate point of view, I'd recommend checking out MattCha's Blog. I think the core sentiment is the same, but he seems to pull lots more out of this tea than I could. As the temperature rises and my pu starts to come alive again I'll be circling back on this tea and comparing notes again.