Recently I came across a new vendor on Instagram called Tea Joint who seemed to be mostly focused on sheng puerh and based out of Canada. Naturally, this caught my interest so I gave them a shot and grabbed small samples of all their sheng offerings. The first puerh of theirs I am reviewing is the 2016 Bing Dao. Tea Joint has only been around a few months and their site is updating fairly regularly, but at the time of writing there is no description for this tea at all, so I'm 100% flying blind on it. It's worth noting that Tea Joint isn't pressing cakes themselves, but their cake choices are coming from smaller producers and farmers with no brand names given, so I'll be referring to them all as Tea Joint cakes unless I track down some more info in the future.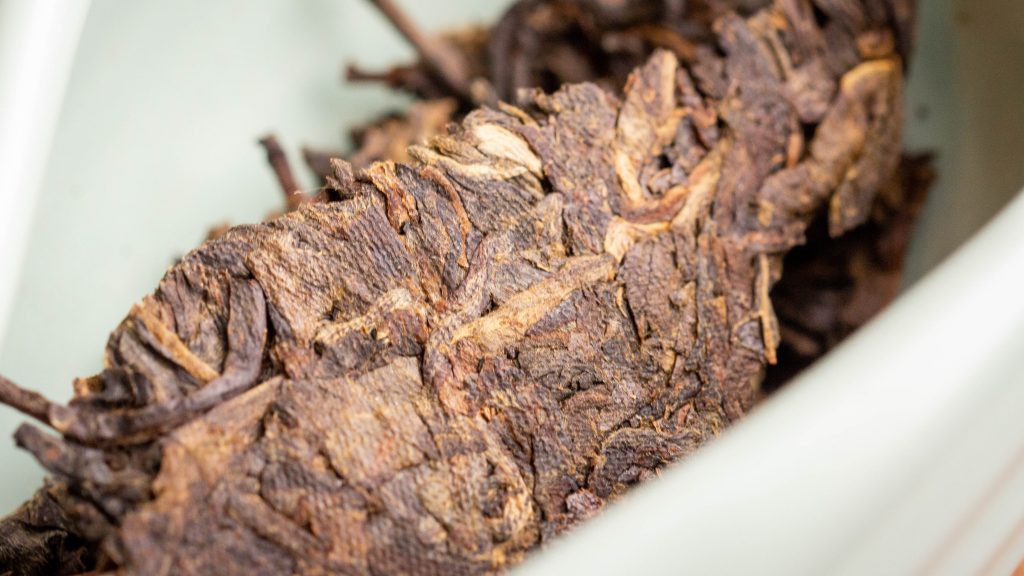 Initial Impressions
Upon opening up my sample bag I get an immediate hit of cherry and dry earth. The aroma is simple, but quite strong. After a rinse the leaves go heavier on the cherry scent, and it's joined by melon and a rock candy-like sweetness. The leaves seem to have a heavier-medium compression and are mostly on the smaller side.
For this session I am using 3.8g of tea in my 55ml gaiwan, 95C water, and infusion times starting at five seconds and increasing by five each additional steeping.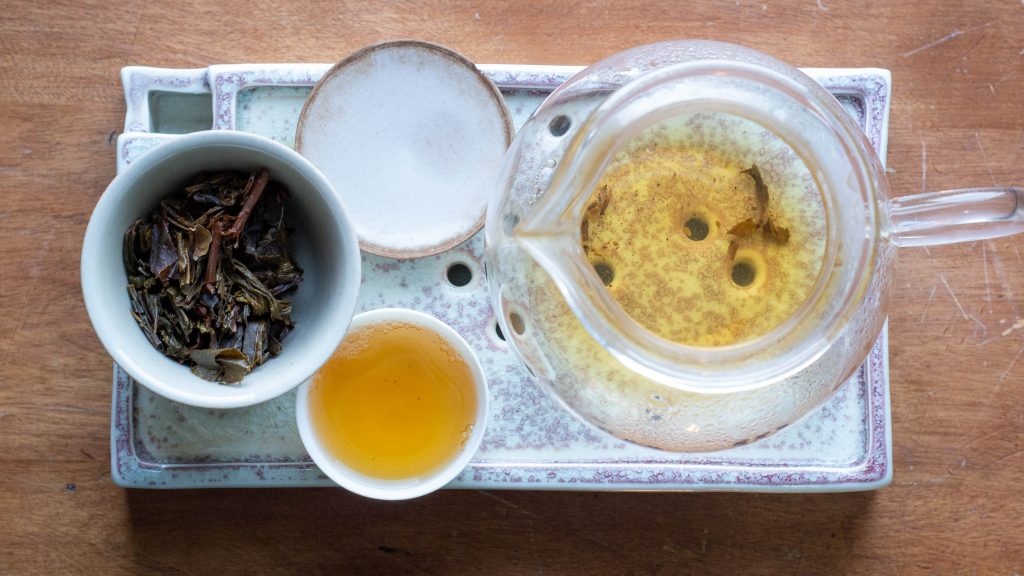 Infusions 1-3
2016 Bing Dao starts out sweet, woody and with a plum-y aftertaste. The body is thin but the taste is full, despite being simple off the hop. Infusion two gains a bit of a rich cantaloupe vibe, as well as a low spice note that hangs on at the back of your throat. Some undefined brighter fruit notes fill out the top end at the third steeping, and the woody flavour is still going strong, now being joined by damp moss. A heavy astringency takes over during this steeping, slowly building each sip. I started to notice it at the beginning of the cup and by the end it was like I could feel every individual tastebud, as all the meat of my tongue dried up and withered away. Despite this, the tea is smooth and there is no bitterness. Just keep a water bottle on hand.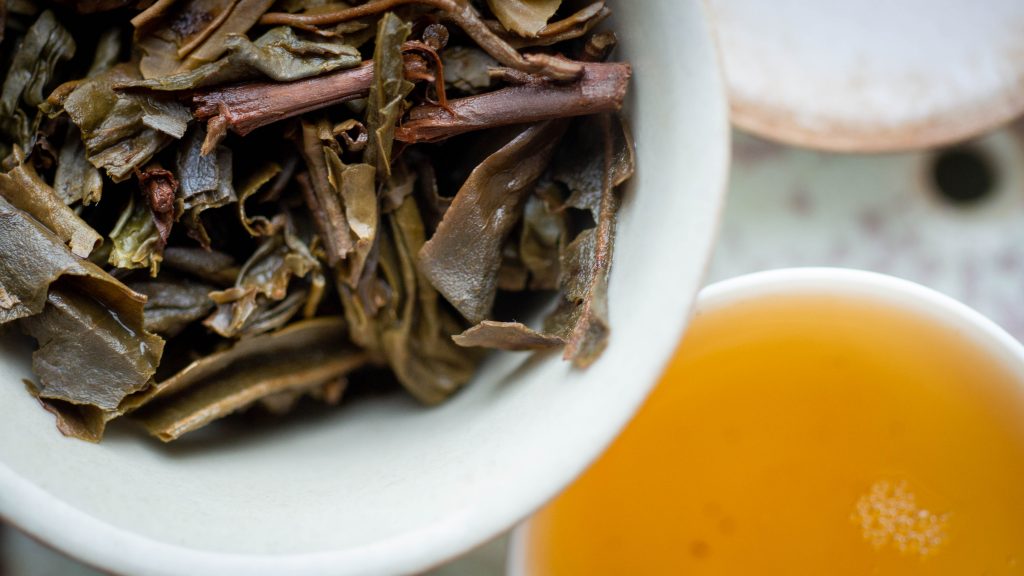 Infusions 4-6
Nothing really jumps out at me for the fourth and fifth infusions. There is still a nice woody taste with some generic frutiness and still the strong astringency. No notes are very well defined, but there is still a general "nice sheng" taste that I am enjoying. Astringency vanishes at the sixth infusion and with this I feel like I can explore the tea again and pick up on new notes. I get a good honey sweetness, some floral qualities, cherries, dates, strawberries on the verge of being too ripe, and maaaaybe a touch of smoke if I am really looking for it.
Infusions 7-11
The strawberry note moves forward in the mix for infusions seven and eight and the sweetness moves from honey to maple syrup-like. The flavour is robust and full, with a good sense of power beneath it all. Flavour peaks at the ninth infusion the drops off extremely rapidly and I call it quits at the eleventh. These last steeps are predominantly sweet and woody with not much else going on.
Final Thoughts
Tea Joint's 2016 Bing Dao is a definite win for me. I think if the astringency lets up a bit with time this could be a really interesting tea with lots going on. It sells for $27 CAD for a little 150g cake, which I think is perfect. It's one of those teas that I think I wouldn't go through all that quickly if I had full cake of, but a nice affordable little guy would do well in my pumidor.