For my first Zheng Si Long review I tried their most "budget friendly" sheng, so I figured I would jump to the opposite side of the spectrum and try the most spendy sheng – the 2017 Wan Gong. This cake is made from gushu material from Wan Gong Zhai village which, according to Tea Encounter, is a rather remote village that produces a small amount of tea each year.
This tea came to me as a free sample from Tea Encounter.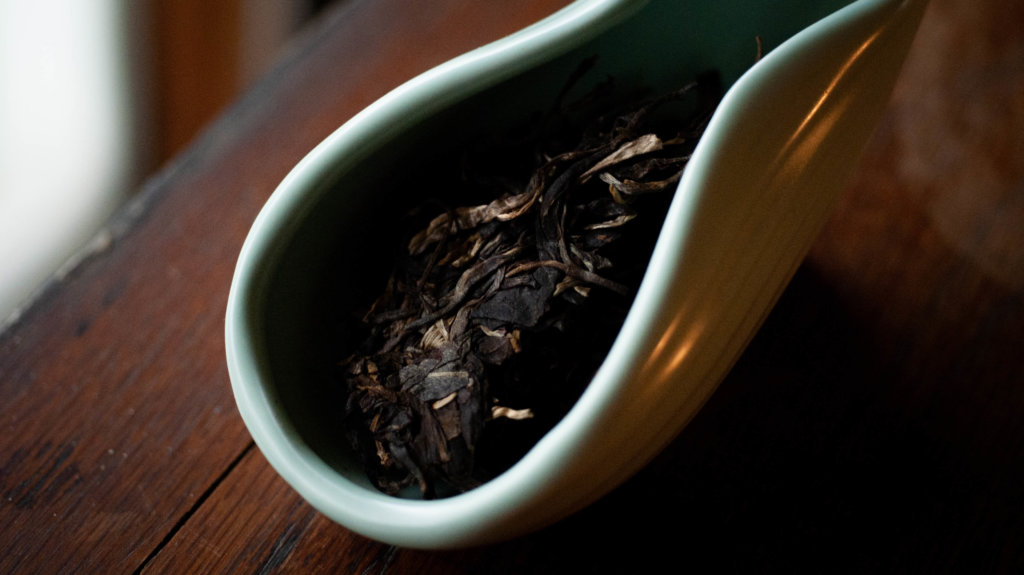 Initial Impressions
The dry leaves have a rich fruity aroma with a strong plum note and some raisin in the background. After a rinse the wet leaves smell much the same, but stronger, fresher and richer. The compression seems to be on the higher side of the medium pressed range.
For this session I am using 3.9 grams of tea in my 55ml gaiwan, 90C water, and one rinse followed by a five second infusion and increasing by five seconds for each additional steeping.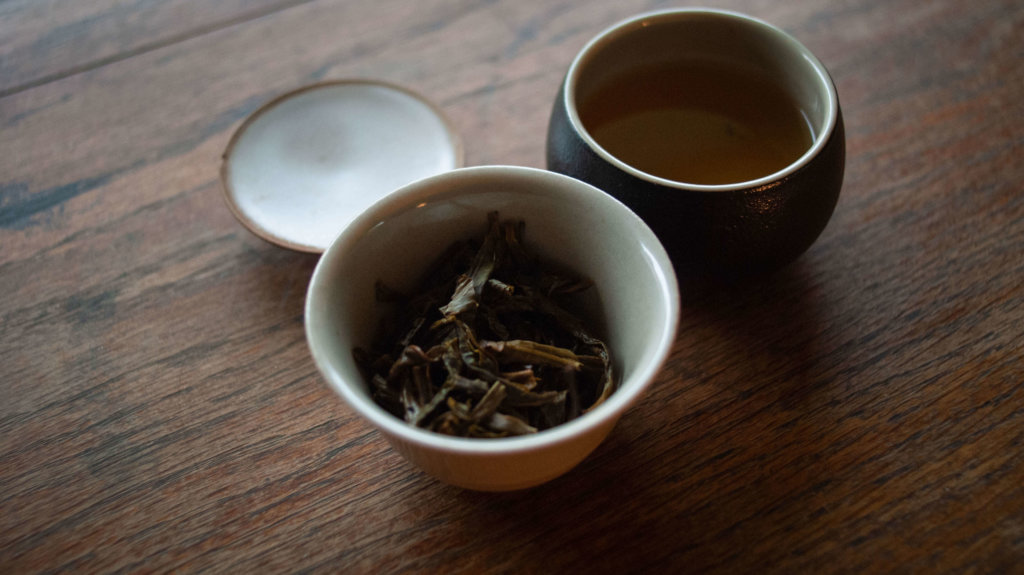 Infusions 1-3
The first infusion of Wan Gong comes in floral and light, and as you hold the liquor in your mouth it alternates between bitter and sweet. The aftertaste is light as well but long lasting, and it leaves you with a nice tongue tingle and menthol feeling on your breath. The second and third infusions have increased bitterness and mouth puckering astringency. The taste remains light and floral, but there is a feeling of power in the tea.
Infusions 4-6
Infusion four comes with increased bitterness again, and a new note of hay. For the next two infusions the taste is more of the same, but a deeper raisin taste appears. Bitterness seems to have peaked at the fifth infusion and is greatly reduced from the sixth steeping onward. But now that it is missing the punchy-ness from the bitterness and astringency the remaining flavour feels weak and like it's already starting to taper off. For the remainder of the session I am increasing my water temperature up to a full boil.
Infusions 7-11
Bringing the water temperature up has resulted in all around bigger and richer flavours, the raisin taste became juicer and more lively and the hay flavour became more pronounced. Unfortunately, this didn't do much to extend the session. Taste declined rapidly over these final infusions and I wrapped up the session at the eleventh steeping.
Final thoughts
This tea was a bit of a let down for me. At $295 CAD for a 200 gram cake it puts it in the price range of other puerhs that are both more suited to my taste, as well as being more interesting sessions. James and Denny over at TeaDB tried this puerh out recently as well and they both looked on it more favourably than I did. I was chatting with James about this. He feels that this is a good quality Yiwu, and he doesn't think it is overpriced for what you are getting. However, it is worth mentioning that both James and Denny noted in their review that they think this tea could benefit from a few years of storage. As I have stated in past reviews, I don't have the experience required to drink a tea now and have any insight on how it will age – I simply am making notes on how the tea currently drinks, so I might just not be seeing the potential in it. I still have enough remaining from my sample to have another session, so I plan on leaving this one alone for a bit and revisiting it in a few years.