I've been wanting to try out XiaGuan's 2013 "Gei Tai Hao", or LOVE FOREVER sheng puerh for a good while now, and Valentine's seemed like an appropriate time to finally get to this interestingly wrapped and named cake. This cake was pressed in 2013 but was made with ten year aged maocha, so it's already in the mid-age range. My sample came from King Tea Mall, and I should note that this is the one that came in a paper tong. There were two versions of this tea pressed and from what I see the paper tong version is more desirable, but I haven't seen anybody mention what the difference actually is.
Initial Impressions
My sample size is small, but the compression seems to be on the medium tight side. From the dry leaves I am getting a dry earthiness mixed with tree bark, which increases after a rinse and adds in a bit of a citrus-y high note.Medium tight compression, 3.8g, 100C
For this session I am using 3.8 grams of tea in my 55ml gaiwan, 100C water, and infusion times starting at 5 seconds and increasing by 5 each additional steeping.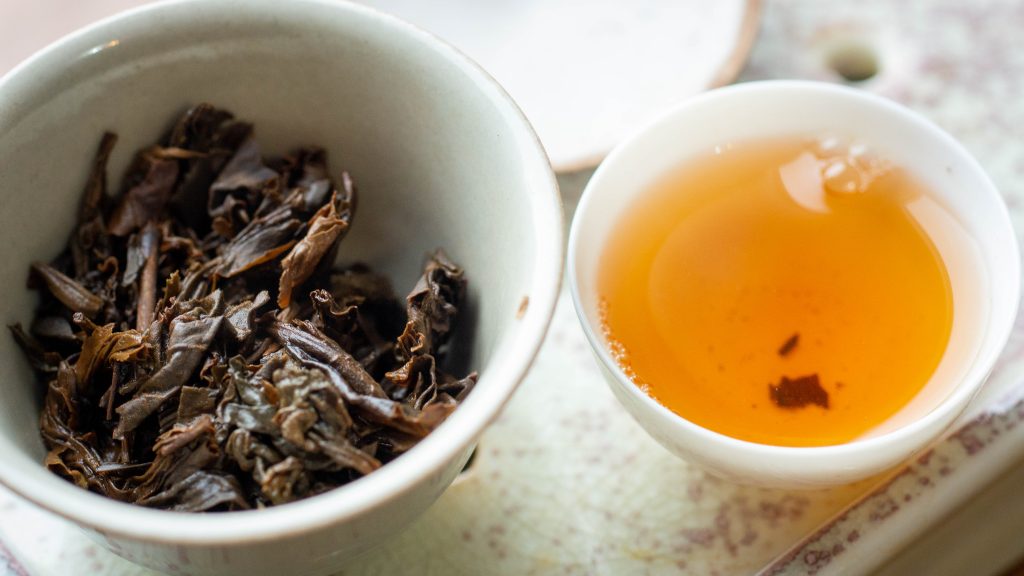 Infusions 1-3
Love Forever has an immediate medicinal taste with a smooth mouthfeel. There is a crisp brightness that I wasn't really expecting, coming in from maybe the apple family. There doesn't seem to be much of an aftertaste initially, but I notice it a few minutes later, slowly creeping back in my throat. Infusion two has a big increase in flavour and a slight astringent bite. This infusion is all highs and midrange to me with not much for lows. It's full but not overly complex, with herb-y medicinal notes being the main flavour to me. The third infusion becomes very woody, but more fresh sawdust than decaying forest wood. Sweetness increases during the first few infusions and the aftertaste is coming up too, mainly a slowly building astringency with a touch of liquid smoke.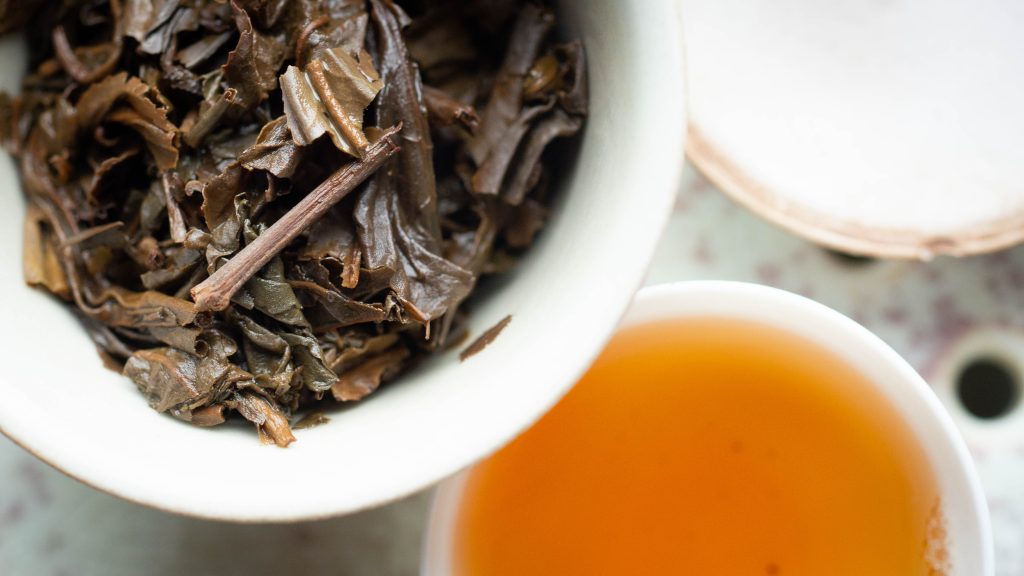 Infusions 4-6
A bit of the age starts to come through for infusions four and five, as some leathery, old dusty book flavours show up. I also start getting an odd soapy taste – it's a very strange artificial soap taste to me that reminds me of Thrills gum (a weird old Canadian gum that legit tastes like soap – it's disgusting but my mum loved it). The soapiness isn't exactly unpleasant but I don't love it either, and it becomes very clear and distinct by the sixth steeping, overtaking other notes for me.
Infusions 7-13
The soap taste subsides by the eighth infusion and Love Forever is back to it's more bookish taste. It's smooth and sweet with a very light bite on the back end. This continues for a few more steepings and I'm not sure where the decline began, but by the thirteenth most flavour has left.
Final Thoughts
Love Forever, for me, is… just fine. Outside of the soapy bits it was an enjoyable drink with nothing wrong, but nothing great either. Maybe this is a case of a tea being too built up – I've seen lots of hype behind this cake so I went in with some pretty high expectations. Or maybe this really is a fantastic cake and I just got a weird bit. That's definitely a possibility has happened to me before, where I try a little bit of a cake and am unimpressed but later tastings are completely different. Because there is so much love for this sheng I'll be trying it again in the near future, but if this was just a blind tasting for me I probably wouldn't go back to it.