Crimson Lotus Tea's 2019 Low Rider is another new sheng puerh blend for 2019, made with the intent of being unique and in Crimson Lotus' own style. Their description says the tea should be easy going, smooth, crisp, clean with balanced astringency and not much in terms of bitterness. As usual, Crimson Lotus doesn't give too much away in there descriptions so I don't have much else to say (besides maybe that the wrapper is badass, so I really hope I like this tea enough to buy a cake), so lets get to it!
Initial Impressions
The dry leaves don't have much of an aroma at all when I take them out of the package, but once I start to break it up I get a strong plum hit. My sample is pretty loosely compressed and I have no issue at all breaking it apart with my hands. After a short rinse the leaves are over the top aromatic. Plum again is the strongest note, and I also get miscellaneous berry notes, lemon, and dry grass.
Unfortunately the battery on my scale has died so I have to eyeball my ratio for this one. I am going for my usual 3.5-ish grams in my 55ml gaiwan, but I'm pretty bad at eyeballing dry leaves. As the leaves open up it looks to me like I have leafed pretty heavily. Water is at 90C and I am starting out with a five second infusion and increasing by five each additional steeping.
Infusions 1-3
Low Rider is immediately thick and smooth, with a well rounded flavour consisting of oak and berries. I get a slight tongue tingle and the aftertaste is already impressive – it comes on powerfully and quickly and remains for many minutes. Infusion two gets even thicker and adds in some undefinable low end oomph and a bitter twinge. The third infusion moves to a herbaceous territory with notes of mint and parsley.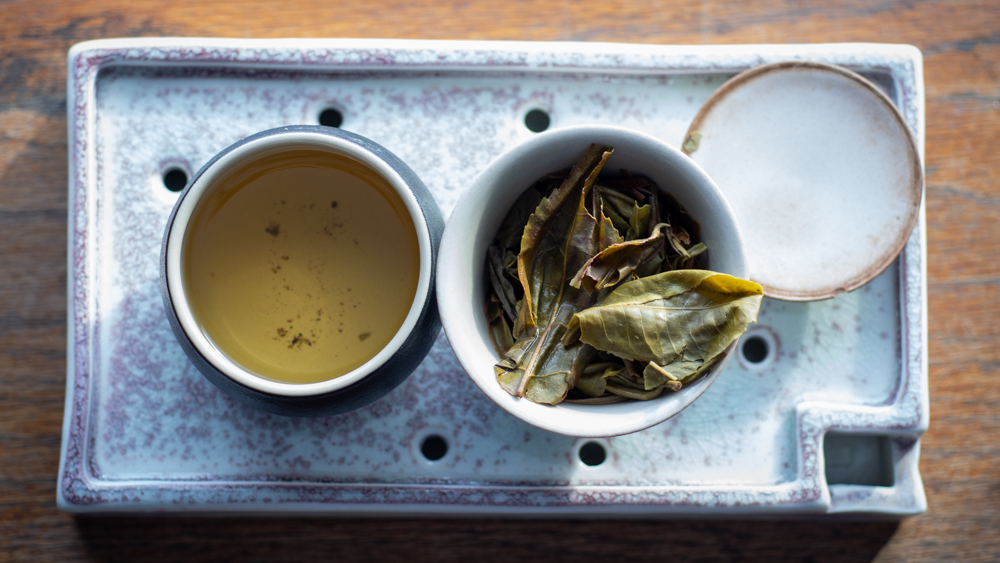 Infusions 4-6
Bitterness increases through infusions four and five and astringency stats to take hold of my cheeks. I wouldn't call this "minimal bitterness" like Crimson Lotus does – it's up front but it is well balanced. The fruity taste changes from prominently plum to juicy ripe nectarine then turns full on forest woodiness for the sixth infusion. A honey sweetness comes in strong for the sixth infusion as well and the aftertaste is a gift that just keeps on giving! My dog was getting a bit needy so I had to take a little break to go play and fifteen minutes or so after finishing off the sixth infusion I was still getting little bursts of flavour when I swallowed.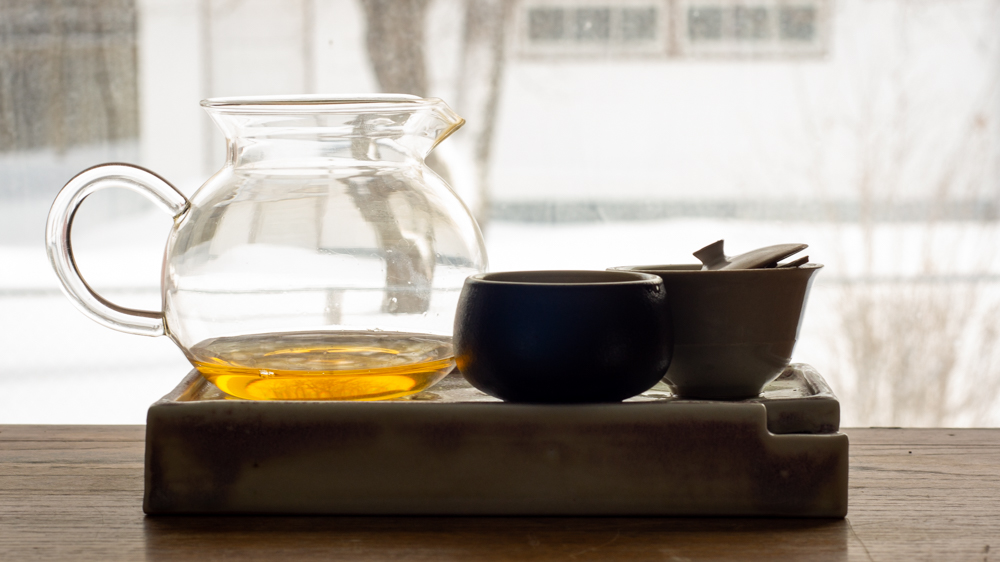 Infusions 7-13
Infusions seven and eight return to the earlier berry-esq notes and feel in the blackberry family to me. If I dig deep there I want to say theres a bit of black pepper in there too, though this isn't a spicy tea at all. A slight decline in flavour begins at the ninth infusion and continues until the thirteenth. At no point do I notice any significant drop in aftertaste, and the body stays syrupy right through to the end.
Final Thoughts
Like many of my favourite Crimson Lotus puerhs, Low Rider has a sneaky sort of depth. The upfront notes bang you over the head but if you look past those there is a world of flavour hiding underneath. These lower in the mix notes are hard to define but make the session feel more alive and interesting. Besides that, the star of the show to me was the aftertaste and mouthfeel, which were astounding from the very start to the bitter end. Put that all together and you get another sheng from Crimson Lotus tea that punches way above it's weight!