When you are trying to get into a new type of tea, the amount of options out there can be overwhelming and it might be best to reach out to somebody more knowledgeable for advice. I wanted to try out some factory puerhs but outside of the big recipes I didn't know where to begin, so I sent a message out to MrMopar for recommendations. He gave a couple of suggestions, and I will get to them all in time, but the one that stood out to me most was Dayi's 2015 Chuan Qi sheng puerh. Unfortunately, between the time of purchase and now, King Tea Mall has undergone a website revamp and not all of the product descriptions are back yet, so I don't have the exact details on this cake. It was pressed in 2015 from material that I really want to say was aged for a decade, but I couldn't say with certainty how old it was. [Edit: According to Peter in the comment section, the maocha was aged for six years. Thanks, Peter!] Either way, MrMopar recommended this puerh as good way to sample a factory cake with a kickstart to the aging process, without breaking the bank.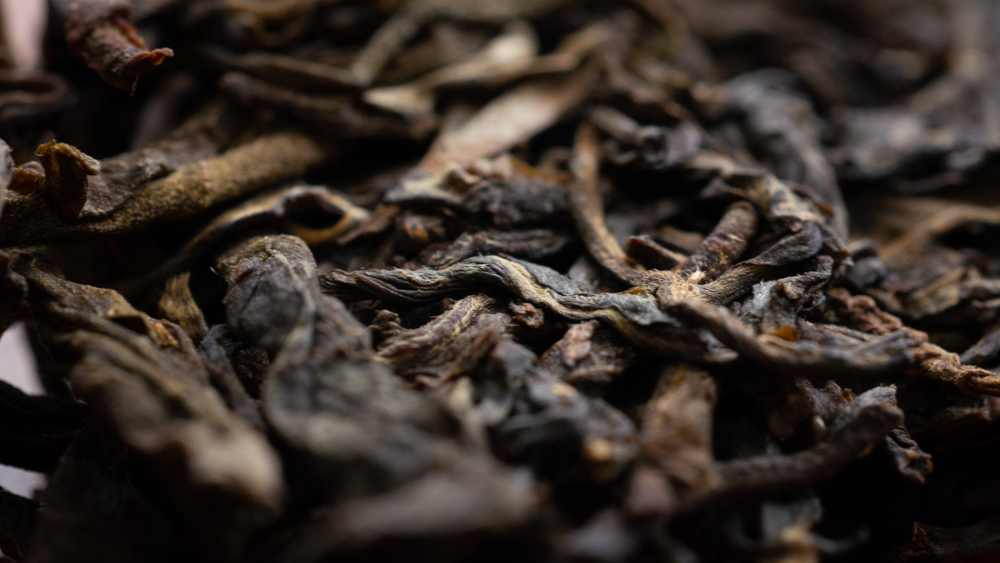 Initial Impressions
The dry leaves are pungent smelling, with notes of tobacco, smoke and wood. My sample is very loosely compressed, just touching the sample causes leaves to fall off in my hand. After a quick rinse the leaves take on an wet earth tone and a sharp bitter note.
For this session I am using 3.8 grams of tea in my 55ml gaiwan, water just off boiling, and infusion times starting at five seconds and increasing by five each steeping.
Infusions 1-3
Chuan Qi immediately hits you with a thick honey sweetness, that morphs into a light bitterness with a hint of smoke, then back to a long lasting sweet finish. The second infusion has an increase in bitterness and a bit of dark stone fruit. As the sweet aftertaste expands in your throat you get a spiciness on the tongue. Bitterness is up again in the third infusion again, as well as the fruit notes, now with some added damp wood. The bitterness is notable, but this is a nice and friendly bitterness – the tea is smooth and there's absolutely no harshness.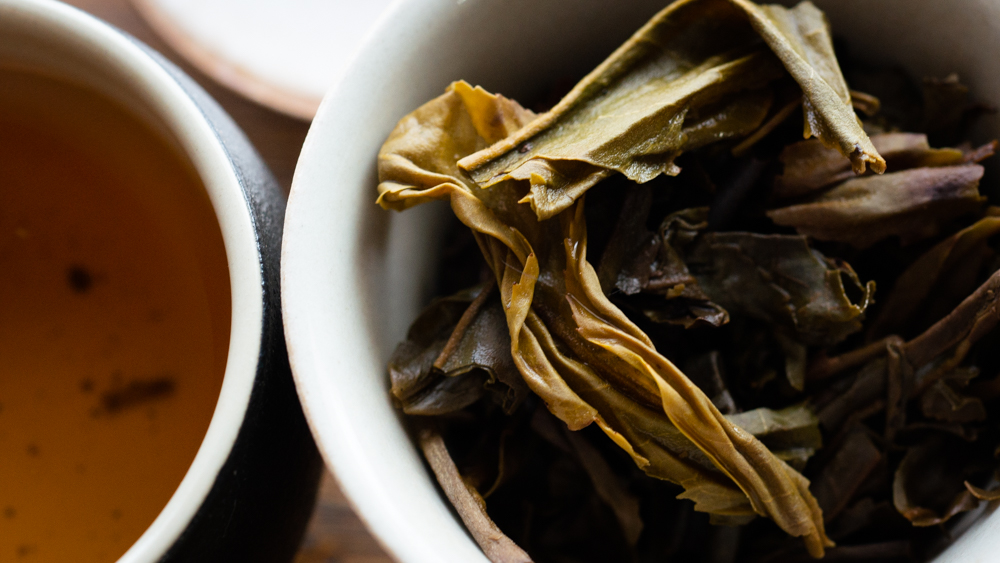 Infusions 4-6
Infusion four causes intense mouth watering, which continues for the next couple of steeps. Spiciness is increasing and I'm getting a very long lasting tongue tingle after the swallow. Infusions five and six gain notes of tobacco, dark chocolate and cinnamon. This is no shortage of tasting notes but this isn't a tea to hold in your mouth and explore the many layers. Each infusion seems to have one or two notes that are defined and clear, then the next infusion offers something else.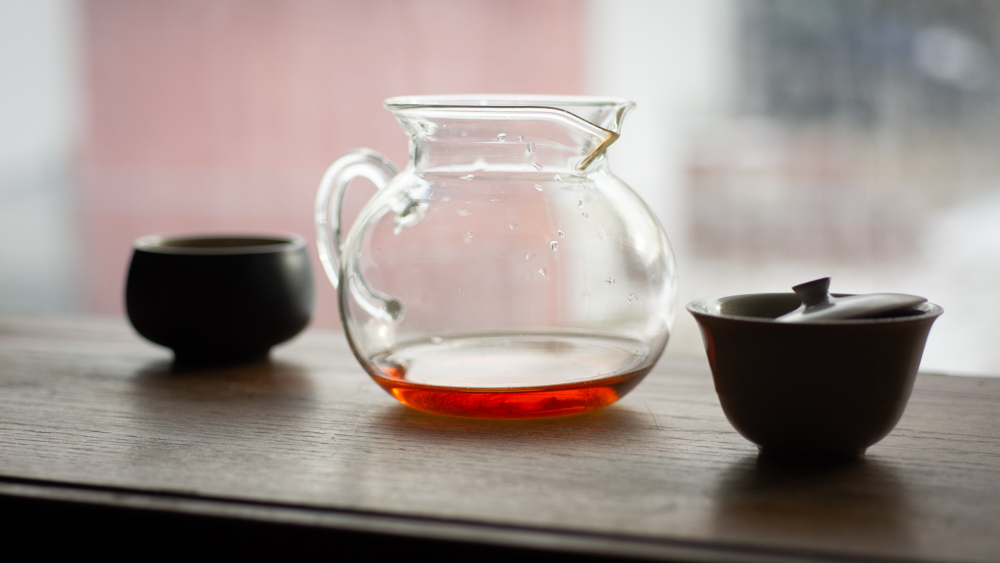 Infusions 7-15+
Honey sweetness moves back in, and the tea is quite savory. Damp wood becomes a main flavour at the eighth infusion, and all other notes start to drop off. This sweet, woody taste is going strong and shows no sign of slowing down until the twelfth steeping where it begins to decline and is mostly gone by the fifteenth. A few long steeps bring out a little bit of extra life and I end the session at infusion 17.
Final Thoughts
Chuan Qi is easy to drink and on the simple side, but what's there is brilliant tasting. It has a well aged character to it, but still with a playful bite at the beginning, and is sold at a fraction of the price of many other aged cakes. To me, this comes off as a great evening and winter tea – comforting and warming, gentle but enjoyable. At $0.15/gram this tea is a no-brainer purchase in my mind. I'll definitely be picking up a cake or two in the very near future to help get me through the colder months up here.