If you are reading around online for White2Tea recommendations, chances are teadontlie comes up. I frequently see it recommended on Reddit, from bloggers and among friends as one of the go-to teas from W2T in lower mid price bracket. Like all their offerings, White2Tea doesn't give a tonne of info on this cake. It's a 2016 pressing of blended material that should be sweet, full bodied, and have a strong astringent bit that mellows over the years.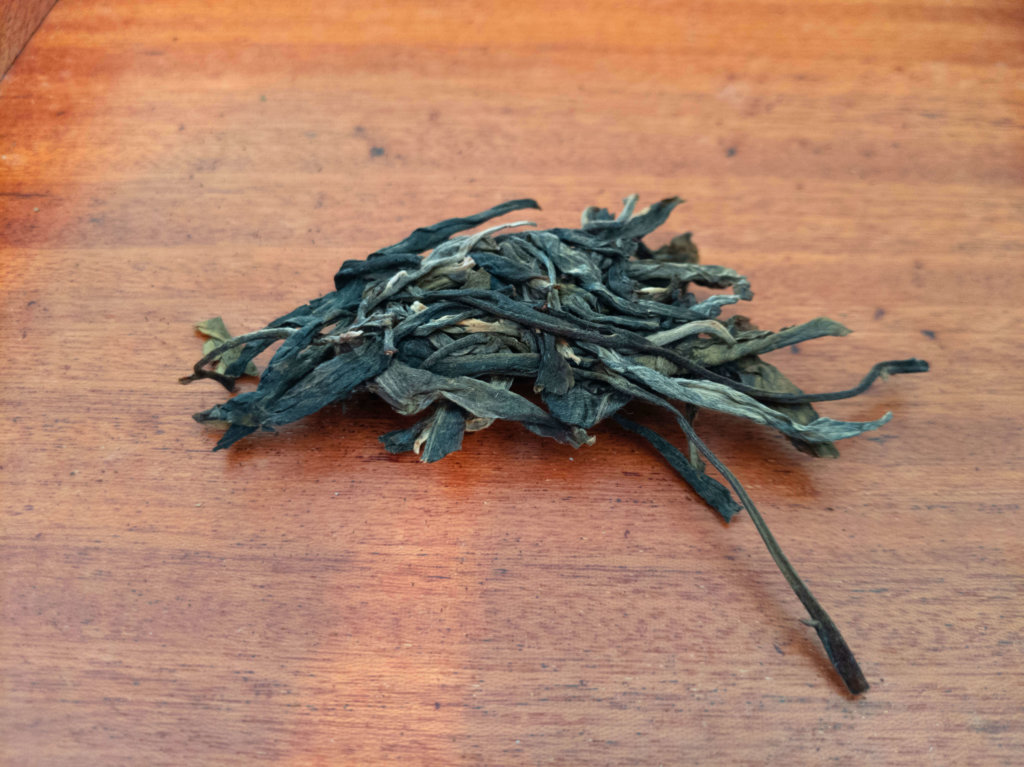 Breaking the cake
Teadontlie has a killer fragrance from the dry leaves. It's earthy, fruity and very powerful. The cake breaks apart easily and I'd say it's got a pretty light compression. After a quick rinse the aroma becomes more powerful and I can smell the leaves as they sit in my gaiwan with the lid still on it. The smell is deep and fruity with notes of grape, plum and apricot.
For this session I am using 3.8 grams of tea in my 55ml gaiwan, 90°C water and infusions starting at five seconds and increasing by 5 each steeping.
Infusions 1-3
Based on how strong the aroma from the leaves is, I was expecting a pretty full and big taste, but teadontlie sips down super light. It's a little bit floral, a bit sweet, with a high note of peaches and a low note of damp wood. It's very clean tasting and on the crisper side. Through the first few infusions the tea does get a little bit stronger, but this is a pretty light tea. The mouthfeel is on the thinner side, and there isn't much of an aftertaste to speak of.
Infusions 4-6
As the session moves into the mid section the peach flavour gets stronger and stronger, and the floral note takes on some perfume-y qualities. Behind that I get a little bit of grape and apricot, but peach really is the star of the show. The aftertaste improves but I am getting more of an "afterfeeling" than an "aftertaste." The note from the aftertaste is sweetness and an oily feeling coating in your mouth and at the back of your throat. At the fifth infusion the texture thickens out to what I would rank as a medium body – it's nice, but not a standout feature to me. If I hold the liquor in my mouth for a good while I start to get a little bit of bitterness and astringency, but in just normal drinking I don't notice any of either. The description from White2Tea specifically mentions a strong astringency, so I wonder if this has already calmed down significantly since that was written.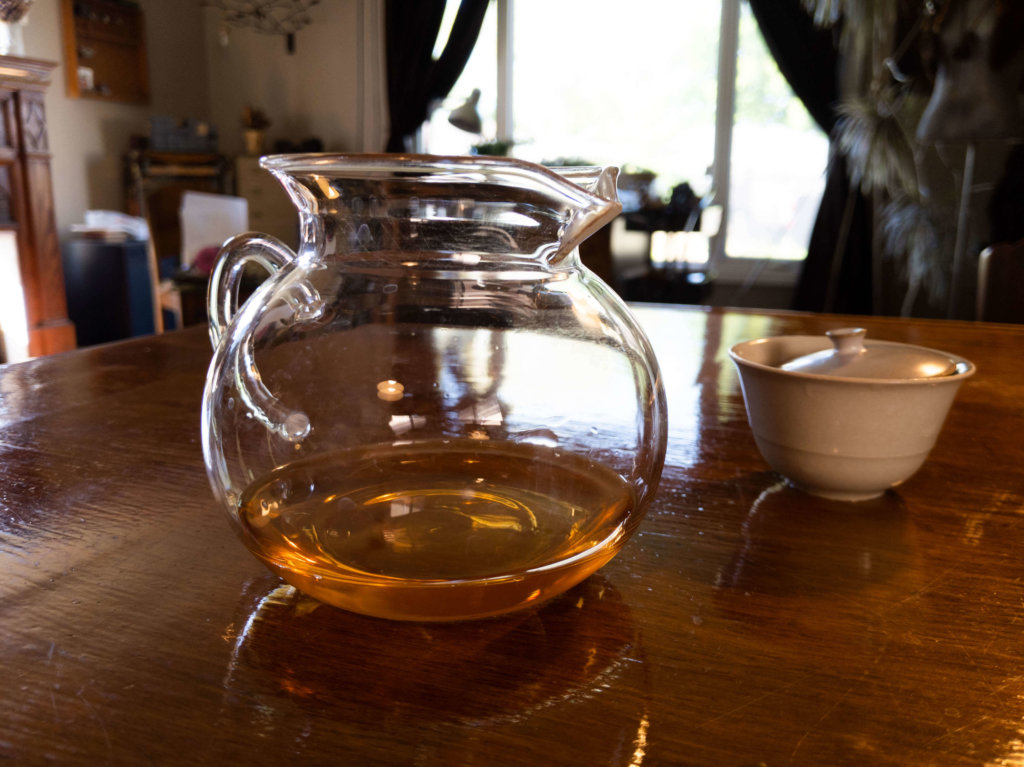 Infusions 7-16
Texture increases again before peaking at the 9th infusion or so and thinning back out. The peach taste started to fade at this time as well, and with that being the main note I thought the tea was pretty well done, but it still has a good amount of stamina left. In the late steeps of this session the floral taste becomes the most up front note and there is a light green bean taste. It begins to wind down slowly at the 12th infusion, and I called it quits at 16.
Final Thoughts
2016 teadontlie is a nice light tea that didn't wow me. It's an easy drinking, smooth, peachy sheng that's totally fine but not really my deal. After finishing my review I did some reading of what other people thought of it, to see if I was missing something. One of my go-to tea reviewers is Oolong Owl, so I pulled up her review of the cake. She started out her session at 93C and noted that it was extremely light but the review goes much more favourably after changing to a full boil.
I review all my young shengs with the same perimeters – 1:15(ish) tea to water ratio, infusions going 5, 10, 15, 20, etc, and 90C water. These aren't always the best perimeters for brewing a certain tea, but I like evaluating this way to give an easy direct comparison from one tea to another. For actual evaluation of the character of a tea, a full boil is considered by many to be the best, but this can make many teas nasty and bitter and I want to enjoy my teas more than giving a hard evaluation, so 90 is where I decided to go.
So, with all that said, I decided to give teadontlie a second go using my same ratio and infusion times, but upping the water to a boil. This didn't bring out any new tasting notes, but everything was richer and deeper. The tea is still lighter, but it's all around more satisfying to drink. The largest difference was in the mouthfeel, which became super thick. With the temperature tweak I was much happier with the outcome of this second session, and I'm looking forward to experimenting with this tea some more.