Kuura is a tea company based out of Australia that's relativity new to the puerh scene. The 2017 Vector cake is on the more budget friendly side, and they say it performs higher than you would expect based on the price due to their use of more obscure material, keeping the cost down. I already had one sample of this a few months ago and was very impressed with how complex it was.
Initial Impressions
The dry leaves are very aromatic and have bright, apple notes with a sandy mineral smell. After a quick rinse, the wet leaves are much deeper, smelling of seaweed, lake water, and overall is a bit harsh and acidic.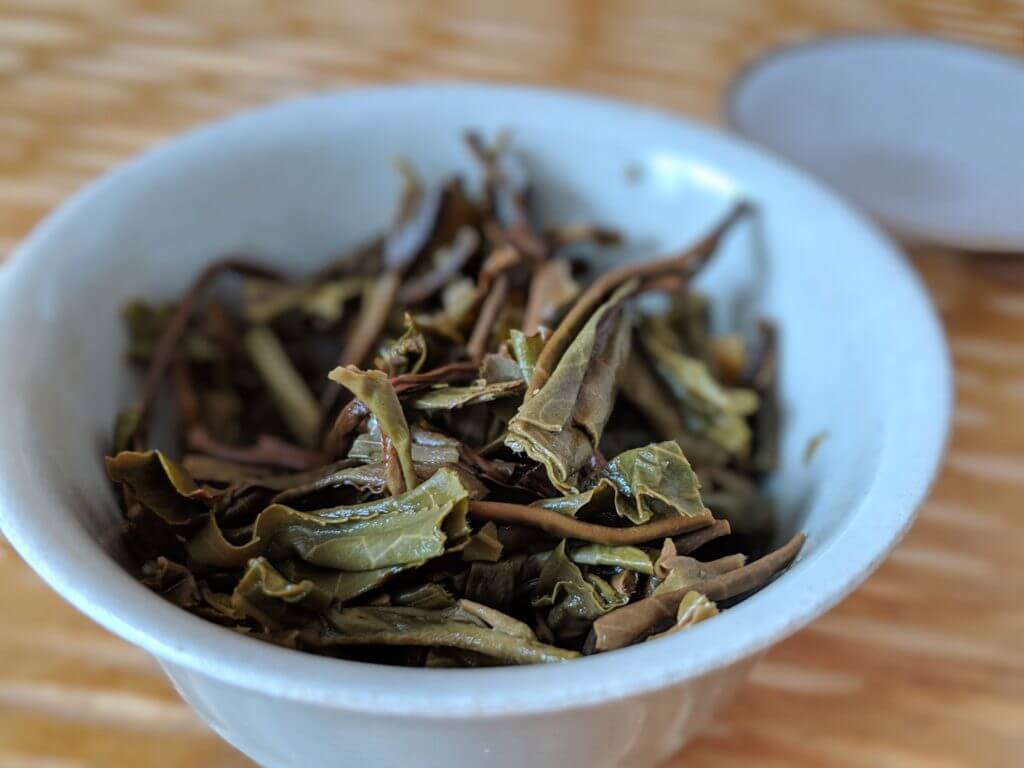 Infusions 1-3
I am starting out at 90°C. The first infusion was 15 seconds, followed by 5 seconds and increasing by 5 each time. The first infusions have a very strong metallic and mineral taste. Under that there is a green base, but it's all very damp and dark greens as opposed to fresh and lively. More of a early spring musty grass rather than fresh cut. Some bitterness is present, especially as the liquor cools but it's balanced and not overpowering. The cakes compression seems to be high, with my chunk not being fully broken up by the end of the third infusion.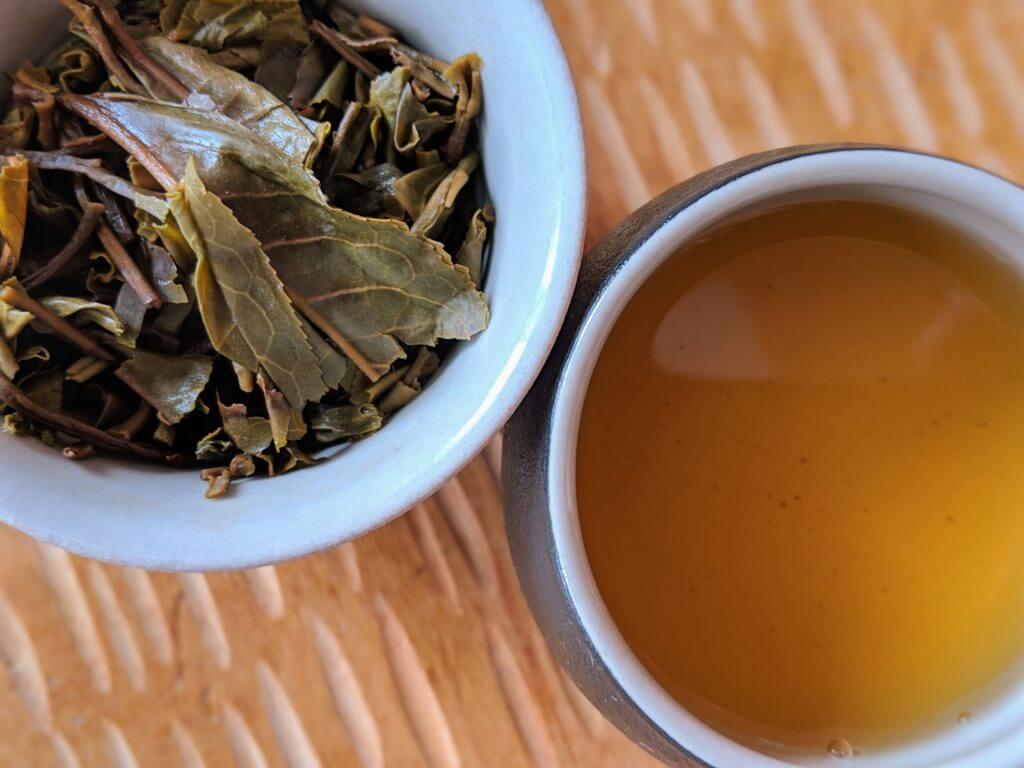 Infusions 4-6
The mouthfeel of this tea is very thick and broth like, it clings to your tongue and coats your whole mouth. The mineral flavour has ramped up and the taste reminds me of how wet limestone smells. After the fourth infusion I dropped down to 85°C because I feel like this could easily become too bitter for me. I am still getting the wet vegetal notes, but now with an added lychee low note. Each infusion seems to alternate between making me salavate and completely sucking the moisture out of my mouth. Based on the aroma of the dry leaves I was expecting a brighter fruity taste but I am not getting any of that, it's pretty earthy and musty.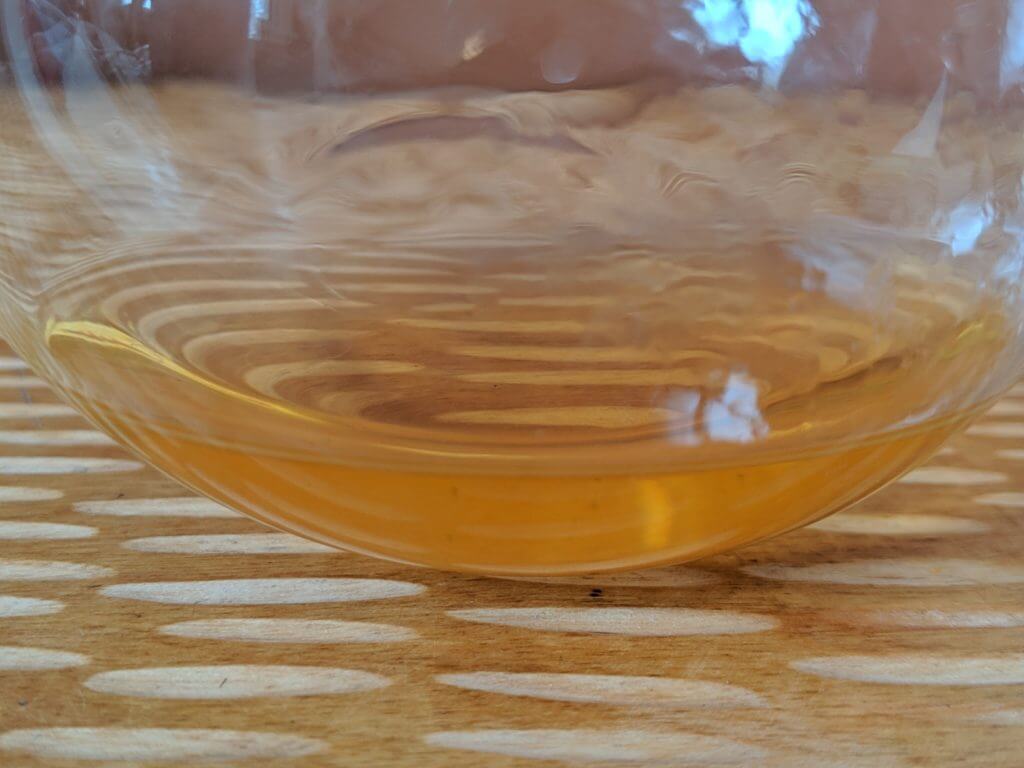 Infusions 7-10+
As the session moves on the mineral taste begins to fade and the lychee moves more forward. For the first time I am getting higher top notes, with occasionally brighter citrus flavours and from the ninth on it starts to become more and more sweet. These later infusions have a nice melon like quality in the aftertaste and occasionally stone fruit. I'm very surprised how much this tea still has left to offer, still full of flavour and evolving. It has started to fade around the sixteenth infusion and I think I need to throw in the towel on it, but I could probably get another four out of it.
Final Thoughts
This tea is complex and has lots to offer. There is a common thread all the way through but every cup is different from the last. While I really liked this session all the way through I can see many people being put off by the taste for the first handful of infusions. I'd definitely recommend picking up a sample before buying a cake, but if you try it and don't like it right off the hop stick with it. I still have enough of my sample left to try it again a few times, but I will most likely be picking up a full cake sooner than later.