Bana Tea Company's 2015 Bulang mini cake was the first cake I purchased and it came to me from Liquid Proust. I last sampled it in August and wasn't really into it. My notes stated that it started out floral but quickly changed to be extremely bitter and shared many qualities with cheaper green teas. Despite not loving my last session, it's one of the cakes I am most looking forward to experimenting with. Beyond buying and drinking teas that I love I'm also curious about aging teas that I don't care for and seeing how they evolve over time. At $17 for a 100 gram cake these are readily available at a low investment, so I can revisit this cake often, experiment with it and pick up another cake down the line if my opinion of it changes.
Breaking the cake
This cake has a medium compression, I was able to get off a good 4 gram chunk but lost lots of extra loose leaves in the process. The leaves have a distinct hay smell, with a little earthy undertone and have a sharp acidic high note. I gave a quick rinse at 90°C, let it rest for about ten minutes, then started the session at 85°C. First infusion will be ten seconds, followed by five, then increasing five seconds each time for the remainder of the session.
Infusions 1-3
This tea starts out easy drinking and smooth, which was a surprise for me after re-reading my old notes. It's not nearly as grassy as I remembered it, and there isn't really much bitterness either. The flavour is on the mid to darker side, with notes of damp wood and moss and for lighter notes there is some floral, orchid flavours. The texture is a thin but the aftertaste is long and sweet. The aroma is faint but matches the taste.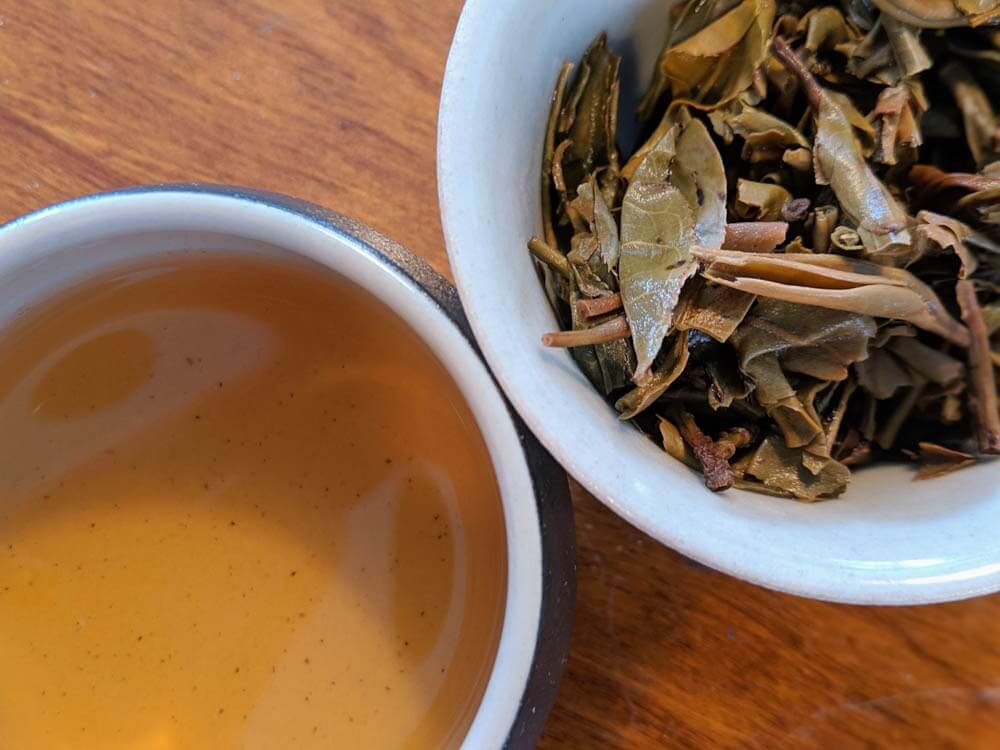 Infusions 4-7
I keep waiting for this to become what I remember it to be and to take an unpleasant turn, but it's still smooth sailing. Not much has changed since the earlier infusions, except for a honey sweetness has come on.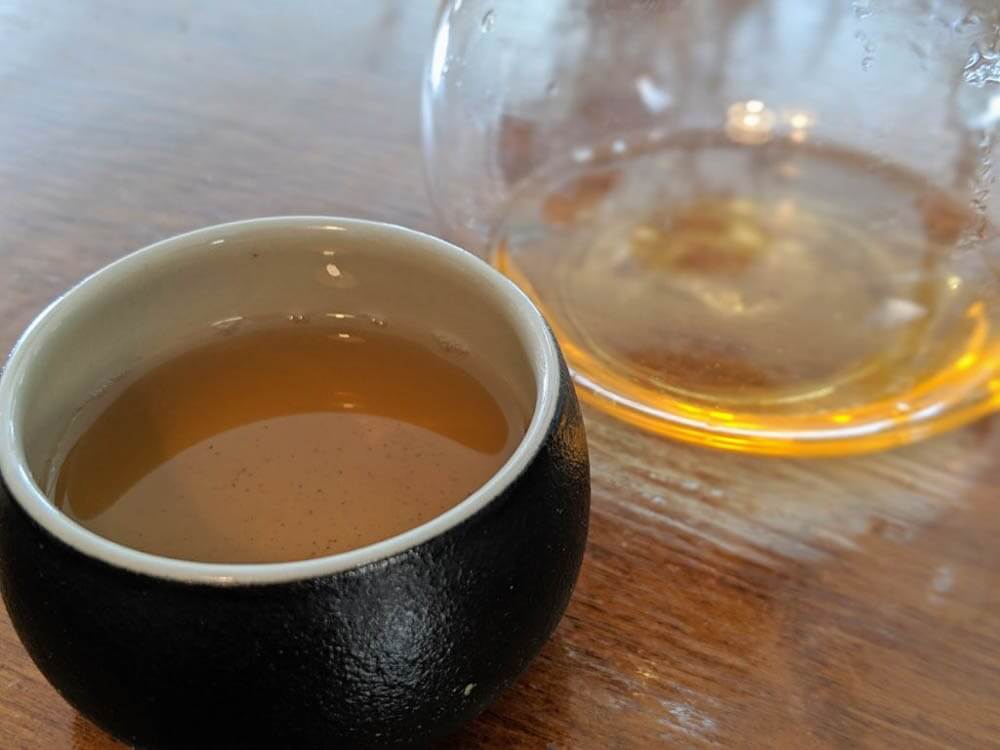 Infusions 8-10+
The dry hay taste begins to take over at the 8th infusion and increases for the rest of the session. A strong mineral taste has arrived and the floral notes are pretty well gone. There is still no bitterness up front, but the aftertaste has gone from sweet to bitter and really astringent around the tenth infusion. The eleventh infusion dropped off quickly so I greatly increased the infusion time and got two more out, but I'd say there were ten good ones here.
Final thoughts
This was my first time revisiting one of my cakes and it really took me by surprise. With already a few years of age on it I wasn't expecting such a drastic change in seven months, but this was nothing like I remembered it. As it stands right now I think it's a fine budget cake. It's basic and wont knock your socks off but is totally drinkable and enjoyable. I'll be checking back in with this cake in the next six months or so.